Company Description
IGI specializes in large scale, high-resolution audio-visual systems for advanced visualization applications and world-class corporate AV solutions to top companies across the USA.
All IGI solutions are the culmination of our vast industry experience in delivering cutting-edge technologies and our unwavering reliability, quality, and attentive service. We incorporate innovative technologies from manufacturers such as Samsung, Planar, Sony, Barco, NVIDIA, Christie Digital, Crestron, Poly, and Microsoft Teams in our systems.
Job Description
We have an immediate opening for an Audio Visual Sales professional to join our Michigan office located in Commerce Township. The Audio Visual Salesperson will be an integral part of a team dedicated to sales and business development. We seek individuals with technical aptitude and a great attitude. Ideal candidates will have relevant experience in the audio-visual industry.
The Audio Visual Salesperson and ALL our employees are the most important asset driving our continued success and our culture places great value in hard work, moral integrity, and mutual respect. IGI is a professionally rewarding and collaborative workplace environment with many opportunities to learn new things, grow, and contribute while respecting work-life balance.
We offer an existing customer base, reputable company, and a very good compensation package with no ceiling on commissions. We are very driven to win new business. A satisfying and rewarding career with commensurate pay and generous benefits package including medical, dental and life insurance, Simple IRA, paid holidays, and more could be awaiting you.
All applications will be held in strict confidence. IGI is an Equal Opportunity and Affirmative Action Employer.
Primary Role
Communicate the benefits of IGI's products and services to drive long-term sales relationships. Serve as the principal point of contact between IGI and our customers. Identify and educate prospective customers with information and assistance that relates to IGI products and services. Identify new markets and new customers.
Detailed Activities
Sales of audio visual systems and service
Maintain positive business relationships
Ensure the highest standard of customer satisfaction
Qualifications
Experience selling commercial audio visual solutions to companies
Strong attention to detail and willingness to take ownership of work
Based in Southeast Michigan area
Valid driver's license and clean driving record
Must be authorized to work permanently in the United States on a full-time basis
Certifications
Any audio visual industry certifications are helpful (CTS, etc.)
Travel
Some travel is required.
Work Hours
Normal work hours for the Audio Visual Sales job are Monday-Friday 8am-5pm.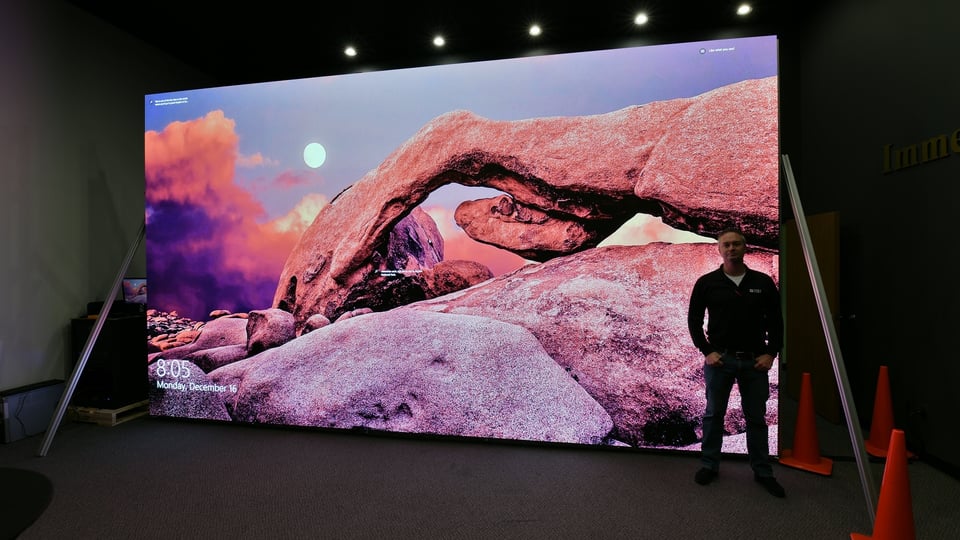 Additional Information
IGI focuses primarily on three key segments of the AV space: 1) Advanced Visualization, 2) Advanced Audio-Visual Integration, and 3) Corporate AV Integration.
Advanced Visualization projects involve the design, engineering, fabrication and building of large scale, high-resolution visualization systems for the Fortune 50 and U.S. Military. These technology solutions include PowerWalls, virtual reality (VR) Rooms, and immersive stereo/3D technologies including motion capture labs.
Advanced Audio-Visual Integrations projects consist of large dvLED and other LED video wall solutions, control rooms, and other complex, sophisticated solutions.
IGI's Corporate AV systems provide users with the collaboration tools necessary to succeed in today's ever evolving technological environment. Our presentation, video conferencing, and digital signage systems help customers use the right technology in board, conference, VTC, collaboration rooms, and huddle spaces to share information, meet goals, and communicate more effectively.
To get an in depth look at what we do, see our website at www.werigi.com, we are IGI.